Nick Searl
So many keys. Different people have asked this in different ways. And I'm going to look back to a time before I was even involved. So, we go back to 2001. And I'm going to say, the key to success was the very first year, when significant time was invested in building a shared vision between Argent, between Camden, and as it was then, English Heritage. And writing that down; articulating it in Principles for a Human City.
The temptation, when you get a big project, is to just start drawing it, to start putting squares on the plan where buildings are going to go, and where squares and streets are going to go.
But if you do that, before you've really articulated why you are doing this, who it's for, and what you feel the ultimate end game should be, you are going to go down so many blind alleys with your boxes on your blank piece of paper. Principles for a Human City – the clue is in the name – was all about people. And I think one of the most important things it considered was: how does this new place play a role as a part of London? It didn't just think of itself as a place inside a red line. And by that I don't just mean the immediate communities.
There was always an understanding that this had the potential to influence the wider perception of Central London and to be one of those villages, and in some way to alter the perception of the others along the way. To be part of a little matrix of places, and as this new one came in, so everything shifted a little bit in terms of perception.
I think there was an understanding that something of this scale, of this much heritage, in this location, so well connected, could have a profound impact on the wider city. And I think it has. So, for me, the key to its success was properly articulating why and who for, right at the outset. And the people who did that should be lauded. It was Roger (Madelin) and Robert (Evans) and others, who spent their time articulating that really effectively and then getting full buy-in from Camden and English Heritage. So that was a joint ambition.
And yeah, that shared vision was so important, because without it, every time you turned up at Camden with a proposal, what were you pointing at to say why it was doing or bad? Once you have Principles for a Human City you had a frame of reference and so you could move into other documents and more detailed articulations of what the place could be. But having that initial shared vision allowed everybody to coalesce around those ideas and say: does it fit with the principles?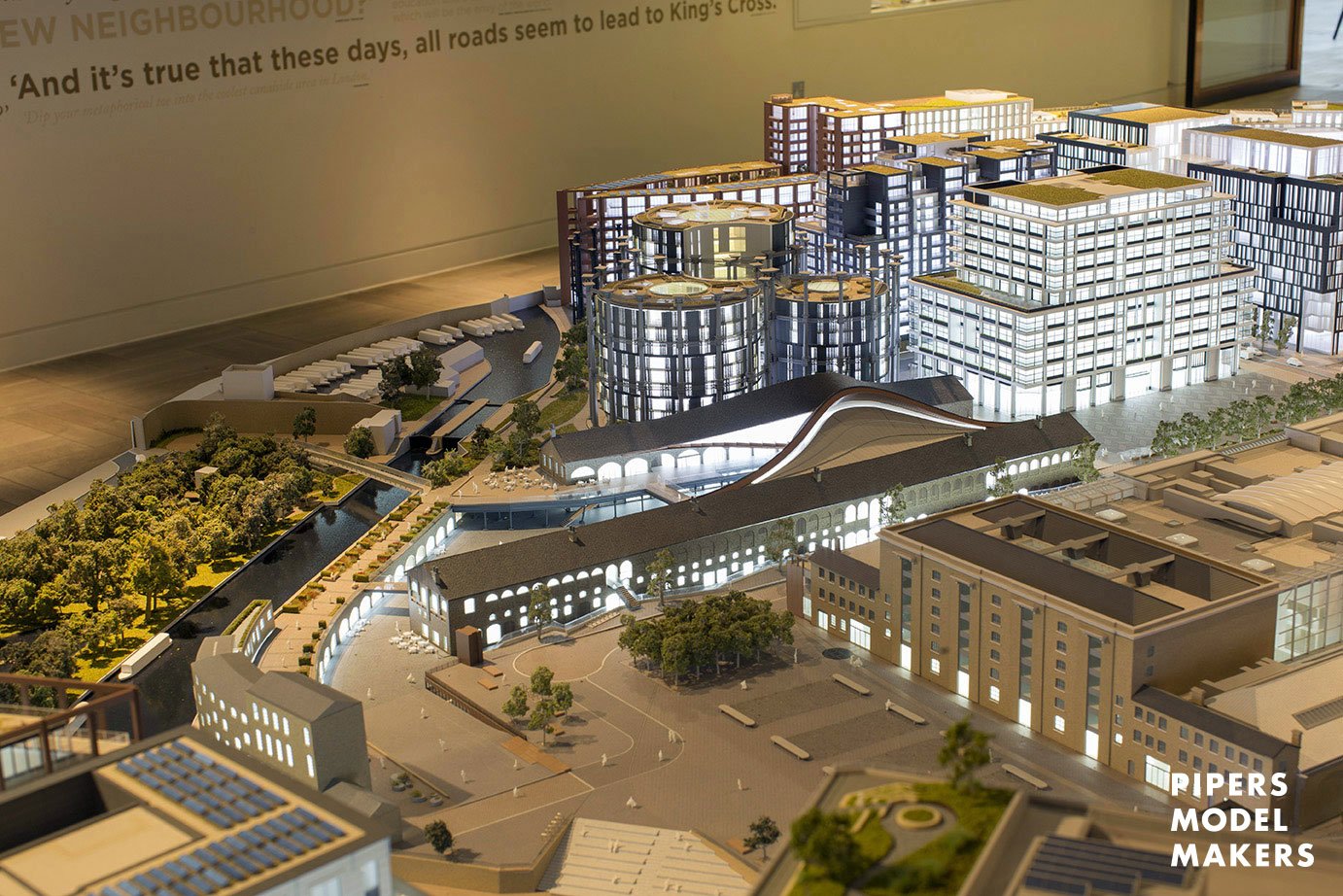 Nick Searl
I have two favourite parts of the whole site. In some ways the more obvious one is Gasholder Park. I love Gasholder Park because it's a pause moment. Everything in King's Cross is about action and activity. And that's what makes it the place it is. Gasholder Park just makes you stop. And it's this one little space, where we resisted the temptation to do something. We didn't put anything in there; there were all sorts of ideas for giant balls and slides, but we resisted the temptation. And we put nothing in there apart from a piece of grass, a bank next to a canal, and it's a beautifully peaceful, little pause moments in amongst all this stuff that's going on.
And the other place that I really love is Lower Stables Street, which has just grown and grown and grown in the almost three years now since Coal Drops' opening. It was the hardest place to articulate what we were trying to do. I don't think any of us really understood it.